Topics:

Android Goes to Campus

Location:

Aula Gedung A1, Fakultas Ilmu Komunikasi UPI Y.A.I

Start Date:

13 June 2014

End Date:

13 June 2014

Other Info:

12.00 - 17.00 WIB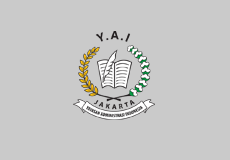 Android Goes to Campus LPT Y.A.I
Ikuti Workshop ASANDA ( Asosiasi Android Indonesia ) dengan Tema "Technopreneurship With Android"
Dalam workshop Android Goes to Campus ini peserta akan mendapatkan paparan terkait peluang bisnis di industri pengembangan aplikasi khusunya platform Android. Acara ini didasarkan pada perkembangan zaman yang serba teknologi.
Cara Pendaftaran
SMS : 0815-14361661
Format SMS : ASANDA ( Spasi ) Nama Lengkap ( spasi ) Fakultas/Kampus
Pendaftaran peserta Workshop ini GRATIS
Terima Kasih.